Information on Venues in Sports Stadium
Venue name

Area (㎡)

Type

Maximum number of people to be held (persons)

Interview

Desk type

Board of Directors

Meeting room (big)

171

Indoor

25

90

40

Meeting room (small)

55

Indoor

12

35

22

Press release hall

190

Indoor

30

100

45

VIP Lounge

189

Indoor

30

95

45

Annular corridor under S platform

50000

Outdoor

——

——

——

Box

35

Indoor

6

——

——

Indoor short-track warm-up

——

Indoor

——

——

——
The business operation of the Sports Stadium after the National Sports Meet draws much attention. During the 3 months of stadium and gym operation, activities in multiple forms such as concert, sports meet, large event, etc. have been undertaken.
The venues open in the Sports Stadium include: Main venue, eastern and western auxiliary venues, press release hall, multi-functional meeting rooms, VIP hall, boxes on the 3rd floor, the annular corridor with 50,000 sq. m. under S platform and the 60m warm-up venue. These venues can satisfy the needs for most of press releases, small and medium exhibitions, team activities, training, fitness, etc.
Stadium Press Release Hall, Meeting Rooms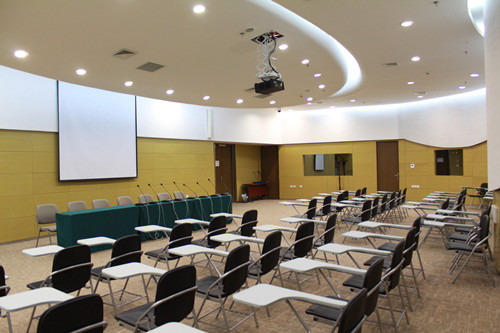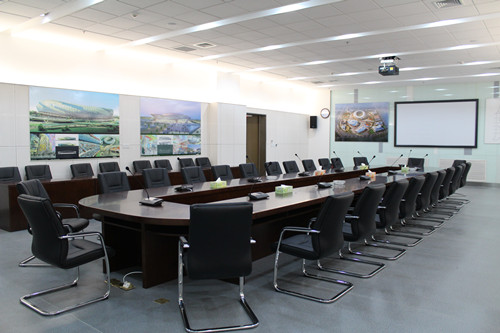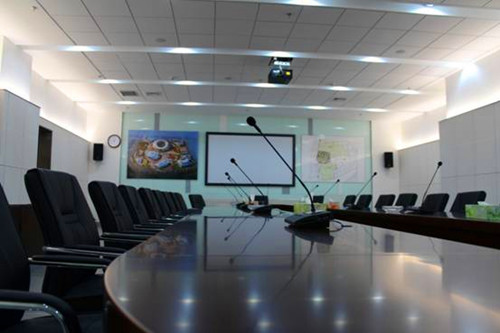 The press release hall, meeting rooms in the Sports Stadium are equipped with modernized intelligent digital meeting system, independent equipment room and 4-way synchronous transliteration room. The demands for use by media press releases are based on the meeting demands during holding of the National Sports Meet, having such functions as digital meeting (telephone meeting, video meeting), simultaneous interpreting, field tracking camera shooting, projection, amplification, etc. All systems require a multi-functional conference system that is complete in functions, stable in performance, technically advanced, adopts world-advanced projection technology, meeting amplification technology, integrates professional meeting audio and video system, monitor system, VITY centralized control system and top RH sound system, are able to undertake various academic meetings, reporting, lectures, speeches, ceremonies and rites and can satisfy various meeting demands.
Stadium VIP Hall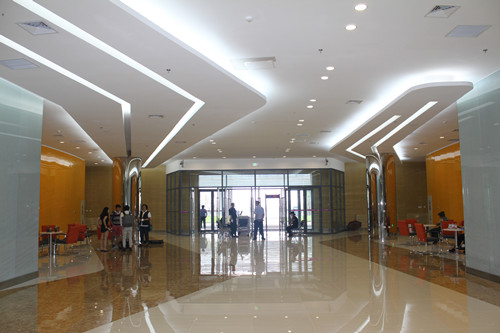 As a venue receiving various events, team activities, the contemporarily simple decorating style, elegant and comfortable negotiating tables and chairs, fashionable and magnificent reception counters, digitalized touch screens in it allow everything within your touch and under your control.
Stadium VIP Lounge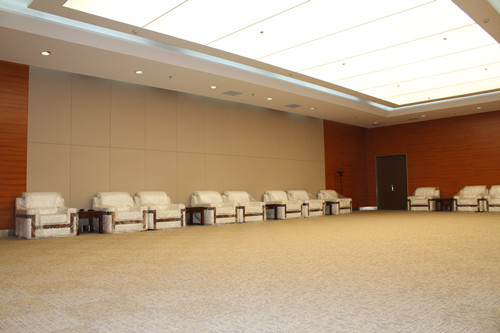 The Sports Stadium has a total of 8 VIP Lounges equipped with tea water rooms, independent toilets, indoor TVs, sofas, tea tables, air-conditioners, computers with wifi connection, notebook charging equipment, etc. With an efficient and energy-saving lighting system, a specially designed air circulation system, our VIP Lounges can satisfy your requirements, whether they are wireless web access, a team meeting using the business equipment or a place only for relaxation.
Natatorium Meeting Room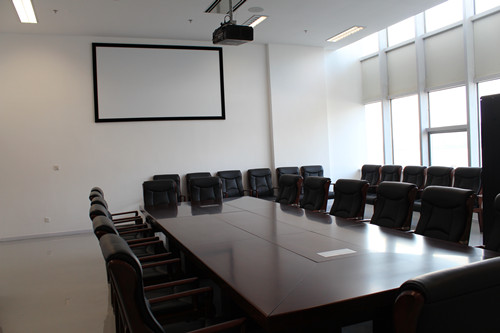 The area of the meeting room is 70m2 with 32 seats, where seats can be increased according to the number of people. It is suitable for medium and small high-end meetings, speech activities, propaganda activities, etc.
Natatorium VIP Hall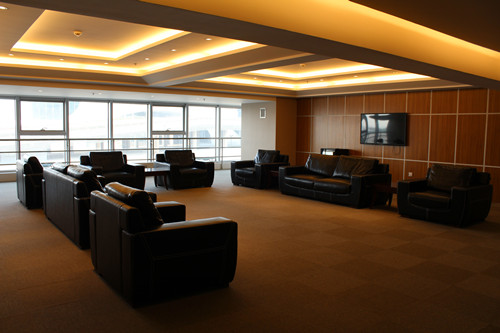 The Swimming Gym has a total of 4 VIP Halls with the areas ranging from 50 to 90 sq. m. The 90m2 VIP Hall has 12 sofa seats and is equipped with independent toilets, which can be used for such small activities as high-end business negotiation, meeting, leisure and gathering, etc.
Natatorium Press Release Hall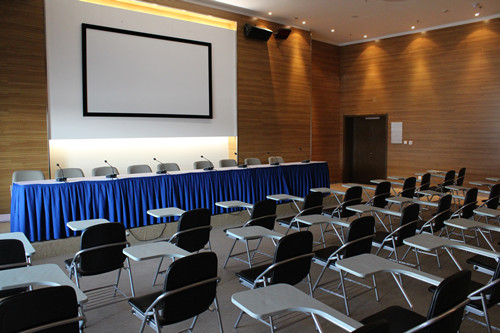 The area of the Press Release Hall is 260m2 and has a total of 40 chairs with a writing board, where such activities as small press release, seminar, cocktail party, fashion exhibition and show, etc. can be held.